Elizabeth Colomba is a French artist famous for her style of classical paintings with people of African descent as the subjects. She attended Estienne School of Art in 1993 and École nationale supérieure des Beaux-Arts in 1995. Currently, she lives and works in New York City.
Colomba's parents are from Martinique. She found a love of painting when she created watercolor artwork for her parents' Caribbean restaurant.
Her work has been featured in notable galleries and museums.
The piece above is featured in the Pennsylvania Academy of the Fine Arts.
Elizabeth started spending time in New York City in 2007 in order to further her career. She moved to the United States permanently in 2011.
Her paintings have appeared in Gracie Mansion, the Wallach Art Gallery at Columbia University, the Museum of Contemporary African Diasporan Arts, and Musée d'Orsay.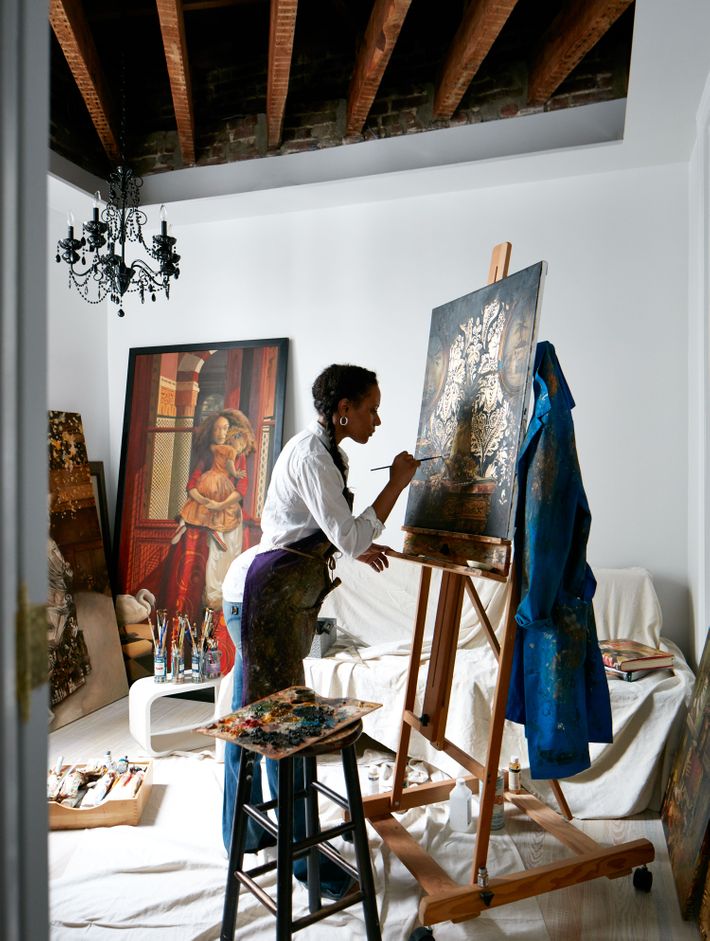 Elizabeth Colomba currently lives in West Harlem and turned her apartment's second bedroom into an art studio.